Rural Archipelago Networks
The easternmost parts of Indonesia are made of inhabited tiny islands, some of them, like
Maluku Islands
, are its own archipelago. The notion of infrastructural development does not have to mean large airports or freeways. In fact, it should be strategies that fit the topography and size of the islands, which may mean vast network of amphibious tiny airplanes and improved boats.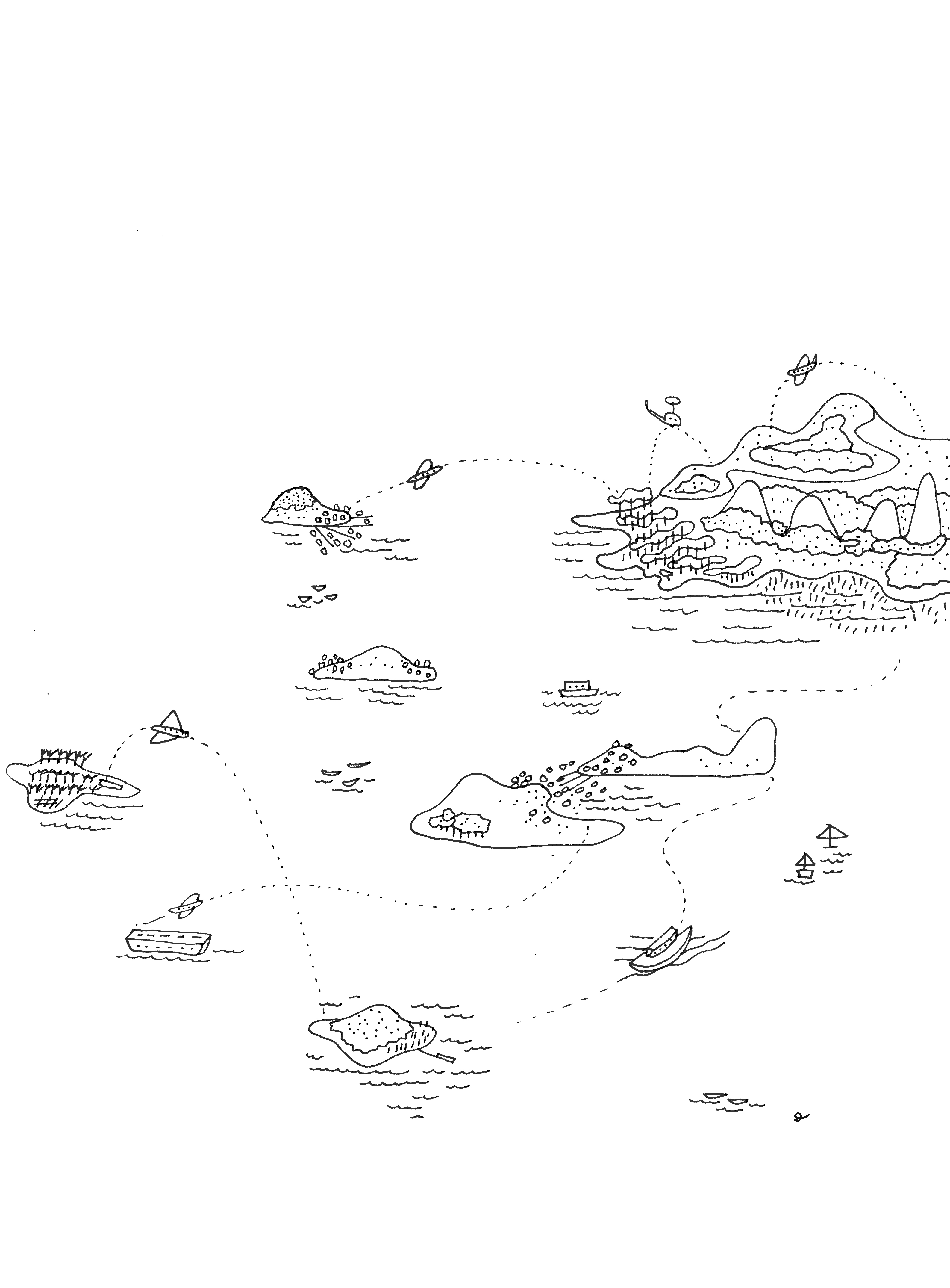 No Straight Line in My Landscape

This is my attempt, through minimal lines, to capture my vivid memories of these places. Clockwise from top left: The waves of Bali beaches, the mountainfolds of Lombok volcano, the braids of Sumba fields, and the gradients of Papua moonrise.
Mount Agung Eruption

Mount Agung, the tallest mountain in Bali, is an ancient volcano that once in a few years shows its active status. The volcano can be seen as a threat to tourism that makes up 80% of the economy, but it is also a reminder that the beautiful, fertile landscape of Bali is a result of its volcanic soil.

Sumba Irrigation Canals

The freshly made irrigation canals in Sumba created not just fields for farmers to work in, but also new waterparks for children.

Bring Back the Commons in the Most Beautiful Places

There is a longing for the most beautiful places in rural areas to be kept for all to enjoy as public spaces, instead of private resort development where only the rich can go to. Isn't beauty everyone's birthright?

---
© All works are copyright of Diana Ang. Please do not use without written permission of the author.